What you wear sends a message to the world, but it can also be a sweet reminder to yourself–
of a special memory, of a moment in time, of a dear friend. With jewelry that is representative of your spirit, your values, and your strength, you can walk through the world with a little extra bounce in your step.
Regular price
Sale price
$44.00 USD
Unit price
per
It's not just business for her.
Jaci designs and creates each piece herself, and feels a connection to each and
every one of her customers. She's always ready to go the extra mile for her people - and
prioritizes quality and accessibility over anything else. From her own experience of feeling the grounding power of nature, she uses her jewelry to share the feelings of memory, connectedness, and fun with her customers.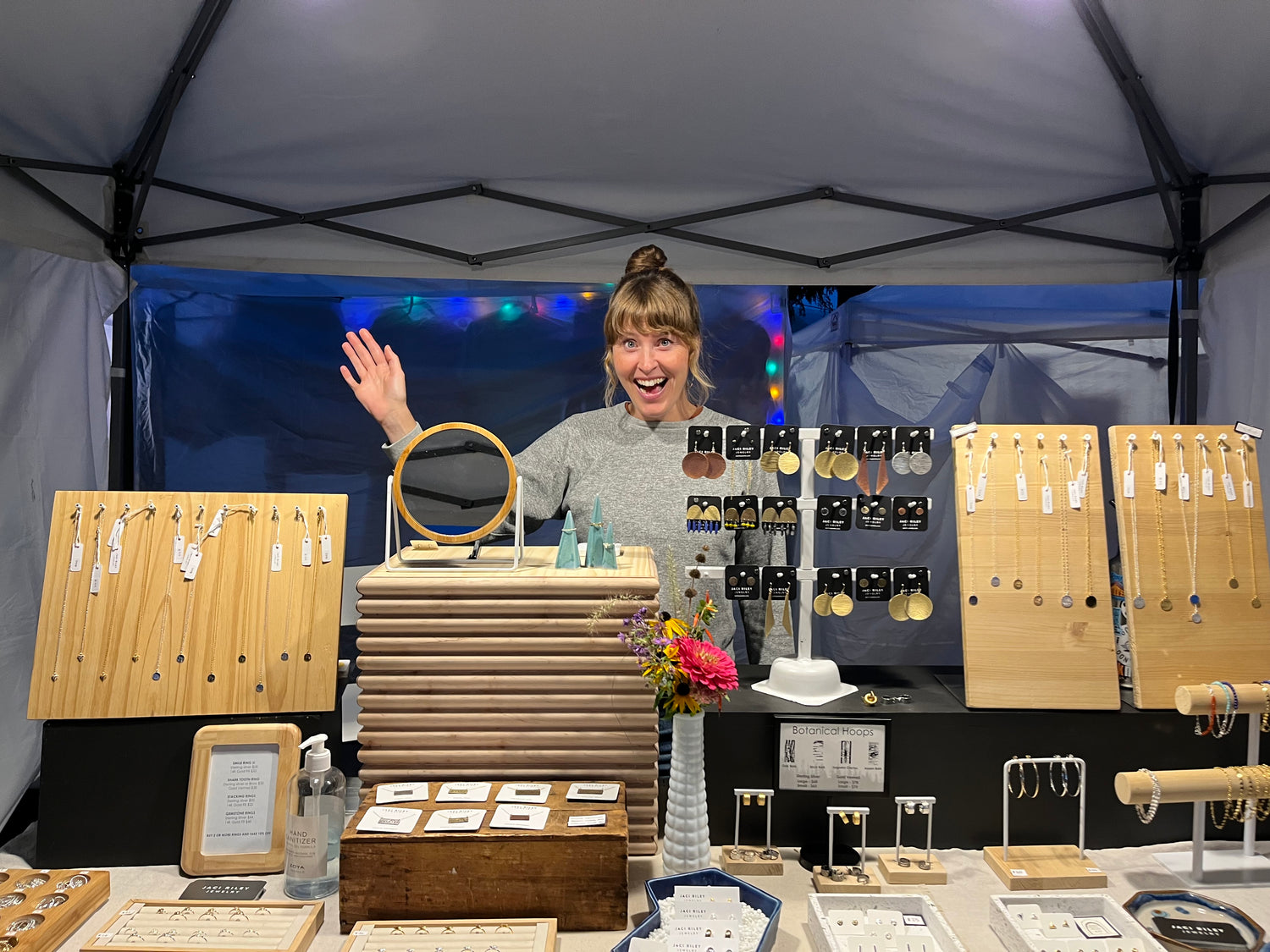 In The Wild
Set up at DIY Street Fair in Ferndale, MI. Check out Jaci's 2023 calendar to see where she'll be popping up next!
Happy Customers
beaded hoops

"I love these cutie little hoops! The quality is fantastic and they're so, so comfortable. I'm not one to wear jewelry to bed but I've worn these to sleep a few times without realizing it. The perfect little go-to earring lately!"
— Kim C.

tiny full moon necklace

I LOVE this necklace. I never take it off and get so many compliments. Buy one or five!
— Kerry M.

smile ring

Love this ring, it's dainty yet feels strong!! I ordered the wrong size and Jaci was so helpful and had great communication. I was able to get the right size and now I'm never taking it off!! Thanks so much!
— Sarah J.